Events and news from Ian C Douglas, the author and writer. Find out the latest in the world of Ian C Douglas and the details for his upcoming events and appearances.
Basilisks, vampires, dragons, goblins, everyone loves a good monster. They make enjoyable books all the better, adding suspense, chills or even comedy. But how do writers go about inventing new monsters? This course begins with a step-by-step guide to making your own creation.
Special Appearance
Fantasy Creatures and How to Make Them
Join author Ian C Douglas and guests, for readings, incredible discount offers, signed plates and more in our extravaganza of the final book and the entire Zeke Hailey series.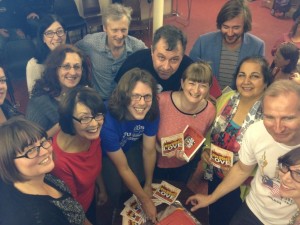 And for more on Zeke Hailey , click here.