Events and news from Ian C Douglas, the author and writer. Find out the latest in the world of Ian C Douglas and the details for his upcoming events and appearances.
Many writers find completing their short stories a great challenge. Somewhere between the first sentence and the last page, they run out of steam. For example, not knowing how to end the story, getting side-tracked by new ideas, and weak characterisation. Writers may feel overwhelmed and isolated. A lack of confidence in voice and style can also trip you up. This course focuses on finishing that first draft. It explores techniques for avoiding writers' block, for structuring your work and going the distance. The event will round off with a look at routes to publication.
All fiction starts off as an idea. But how do you develop your idea into a short story? This course shows you how! That burst of inspiration may shine in the minds-eye, but many writers find putting it down on paper is another matter. A frequent writer's complaint is running out of energy and interest. If writing is a journey, it is easy to get lost somewhere along the way. This course looks at strategies for starting…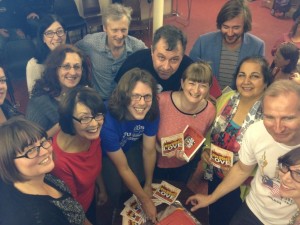 And for more on Zeke Hailey , click here.