Ian C Douglas :
Ian writes for children and adults. He is author of The Zeke Hailey books. This Sci-Fi series is set on Mars and includes psychic teenagers, monsters and the odd Martian ghost. Book 5, The Paradox War, launched June 2022. Find out more about this award-wininng series at zekehailey.com . His non-fiction book, A Children's History of Nottinghamshire, became a local bestseller. Ian runs author visits to schools and was delighted to be a guest at Malta's 2019 Festival of the Literary Stars. Most recently, Ian won the 2021 Gravity Award with his chilling tale The Haunting of The Jabberwocky. Read the tale for free here .
More about Ian C Douglas
After Ian served an apprenticeship writing for magazines, he graduated with an MA in Creative Writing (Distinction). Prize-winning stories include The Universe in Amber, and Making Grampie, winner of the first ever Short Story Radio competition. He is the scribe behind the picture book apps Snowpo the Bear and an editor for Left Lion magazine. Ian's many years travelling are a vital source of inspiration. He was a winner in the Independent/Bradt Travel Guide travel-writing competition. Ian runs creative writing workshops at schools, libraries and writing groups. Among his popular workshop topics are world-building and fantasy creatures. Drop Ian an email to find out more.
And today
He is a veteran member of the Nottingham Writers' Studio and the Society of Children's Writers and Book Illustrators. Ian works with literature initiatives in the East Midlands and elsewhere. Recently Ian acted as literacy ambassador for charity Achievement For All. His novel The Infinity Trap won best international children's book in the 2020 Eyeland Awards. Connect with Ian on Amazon to get news on upcoming book launches.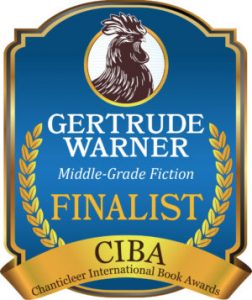 Interviews and stuff
Download Ian's CV
SFF interview with Ian about creating his Martian universe.
Nottingham Evening Post interview with Ian.
Left Lion interview with Ian.